Our services
Doten's Lawn and Landscape provides more than just weekly lawn maintenance. Please consider us when in need of any of the following services.
We serve: Meredith, Laconia, Moultonborough, Center Harbor, New Hampton, Gilford, Tilton, Holderness, Sanbornton, Sandwich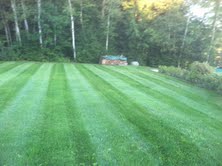 We welcome the opportunity to provide full maintenance services for your property. We offer lawn care from basic lawn mowing and fertilization to full landscape maintenance.

Our standard mowing service includes mowing the entire lawn, line trimming (weed whacking) and blowing off all walkways, patios, and driveway. We leave clippings behind when possible as it is beneficial for the lawn. When necessary, or if you prefer, grass clippings are bagged and removed from the property.

Caring for your landscape can be an overwhelming and time consuming task. From weeding to proper pruning and fertilizing we free up your weekends and take the hassle out of maintaining your landscape. Call or email us today to learn how we can help protect your investment.












According to Money Magazine, a professional looking lawn can return up to 200% of the originalinvestment when you sell your property.

Let us professionally install that lush, green lawn you've always wanted. If your lawn is in bad shape, new turf will have your lawn looking great. We will provide a new lawn to your specifications and professionally install it with minimal inconvenience to you.
Finding the perfect snow removal provider for you can be difficult. No job is too big or too small for us; we will be there to remove the snow from all driveways, sidewalks, walkways and apply sand in a timely and detailed manner.

Concerned we do not offer the service you seek? Call us; we are happy to recommend service providers that maintain the same standards we do.
Do you need property maintenance for a commercial property? Doten's Lawn and Landscape can establish a budget and remain within it. All costs are known. There are no hidden or indirect charges. Are safety practices, training procedures and comprehensive insurance, nearly eliminating your exposure to liability as a result of careless or abusive use of equipment or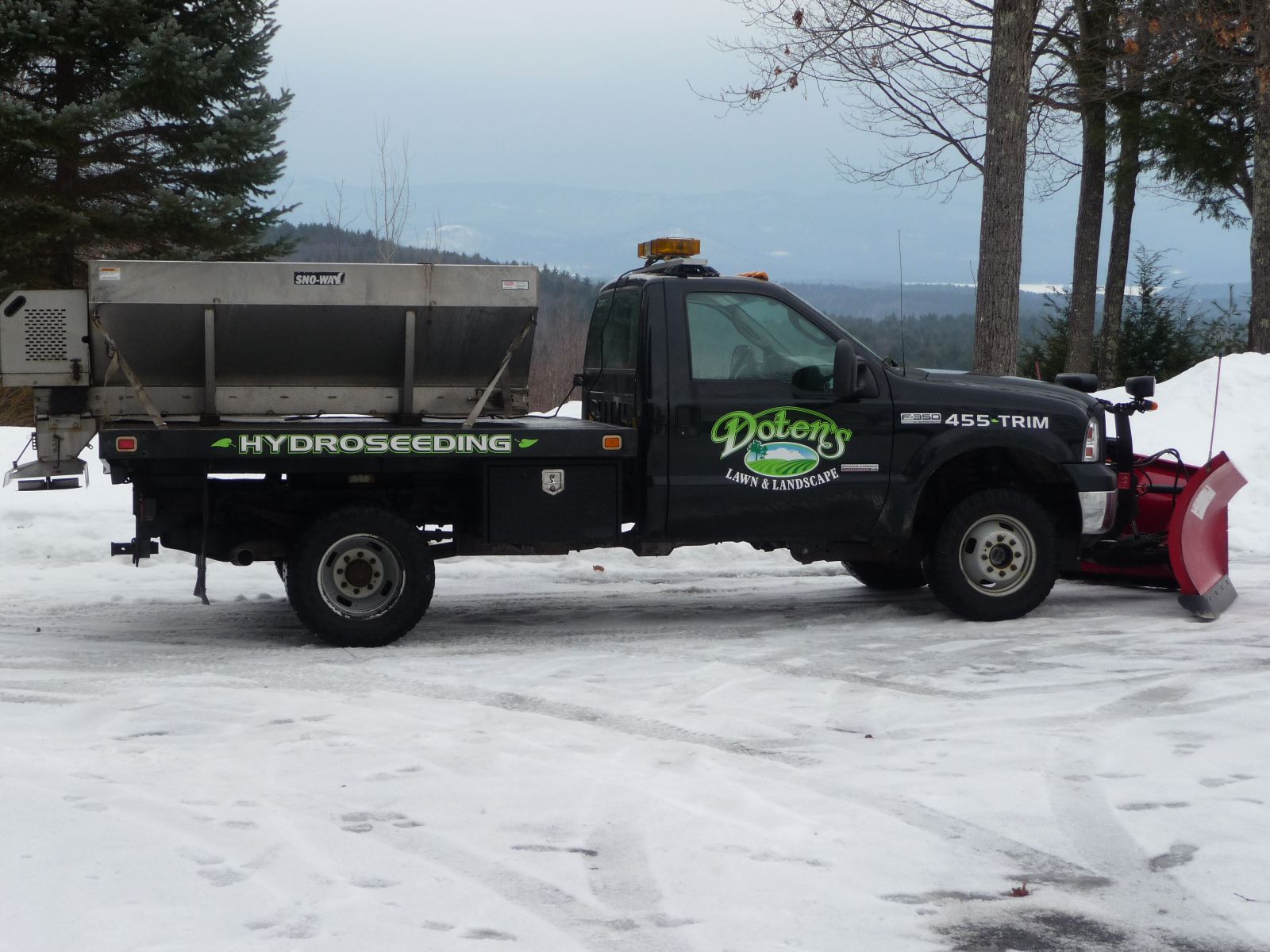 chemicals.
Doten's Lawn and Landscape strives to be a one-stop 'Outdoor Service Provider'. We provide all types of service from lawn care to snow removal. If your outdoor services are not currently managed by one service provider let us show you the return on investment (ROI) earned by switching to Doten's Lawn and Landscape. We solely focus on grounds maintenance so you can focus on your business.
Property managers love us because we make their job easy.
Call today to see if Doten's Lawn and Landscape is the right service provider for you! 603-455-8746